Syedirfanajmal.com is reader-supported. When you buy through links on our site, we may earn an affiliate commission.
Have you ever wondered how to become a good writer? Or do you have a knack for storytelling and always wondered if you could turn that into a profitable career as an author?
If you've got a way with words, then learning how to become a novelist or even how to start writing as a hobby is right up your alley!
In a nutshell, there are just a few sweet steps to becoming a writer:
10 Sweet Tips for Aspiring Writer
Tip 1: Ask Yourself Why?
Tip 2: Find Your NicheTip
3: Write for An Hour a Day
Tip 4: Mind your Ps & Qs
Tip 5: Build a Blog
Tip 6: Write an Article, Not a Book
Tip 7: Create a Portfolio
Tip 8: Take a Writing Course, or Two!
Tip 9: Network with Other Writers
Tip 10: Don't Give Up
For those who want to know the deets, like how to write effectively or the most important writer essentials you need to succeed, dive right into the extended version:
1.) Ask Yourself Why?
It's a simple question. Why do you want to become a writer? Maybe you've just got too many stories to tell and want to share them with the world or are a natural-born storyteller in your family. Regardless of the reason, writing is a viable career path that can provide a substantial income for serious writers. However, the way you answer that question can determine a lot of things ranging from how successful you will be and if you can earn a legit income – and everything else in between!
Top 3 Reasons People Want to Become a Writer
Fame & Fortune- If you've ever heard of J.K. Rowlings, the world's highest-paid novelist who went from poverty-stricken to a global force to be reckoned with as a result of her Harry Potter book series, then you know fame is possible as a writer.

Educate People- One of the greatest gifts that anyone can pass down to another is the gift of knowledge. If you have mastered a career, an art form or even a hobby – writing about it is an excellent way to educate others.

Bring Meaning to the World- Whether you're a social justice activist or just someone who likes to right the world's wrongs, writing about topics that tackle some of the globe's heftiest plights is a meaningful reason to become a writer.

2.) Find Your Niche

With an endless stream of genres to write about, honing in on a niche is essential for becoming a good writer. The reason for selecting a niche is not to identify the most lucrative one you can find, but rather to define a niche that is relevant to your own interests or skill set. Make it your own!

You never want to select a niche you know nothing about. If you only focus on the potential monetary gains, you'll get bored fast and your writing will feel like a chore. In the words of Mark Twain, "Write what you know." By doing so, you can do a phenomenal job and attract the type of clients you're looking for to build your writing career.
3.) Write for An Hour a Day
Get your creative juices flowing by committing to writing for at least 60 minutes per day. Set a timer, like the Marinara Timer, and get started! You can either write with purpose or even engage in a little freestyle writing, which is a writing technique that induces a free flow of ideas in relation to a specific topic. Getting your ideas out on paper is a great way to stave off writer's block and identify everything you know about a certain topic and the areas that need more research.
4.) Mind your Ps & Qs
Coined by 17th-century playwright Thomas Dekker, it literally means to check your grammar, punctuation, tense, and more. There's nothing worse than trying to read a written piece that's full of grammatical errors and spelling mistakes. Thankfully, there is an abundance of apps that take the guesswork out of grammatical errors and spelling mistakes. One of the best apps to use is Grammarly. Proven to be the "World's Most Accurate Online Grammar Checker", you'll feel like you've got your own writing assistant at your disposal each time you sit down to write.
5.) Build a Blog
Creating your own blog is a great way to flex your writing muscles and really develop your craft. However, blogging involves much more than simply writing blog posts that you 'think' will be meaningful to readers. It's a springboard for a veritable smorgasbord of opportunities if you grow your blog right. Best of all, you can build up a loyal readership base over time and embed inbound links into each of your blog posts to drive traffic to an article you penned on a client's website.
6.) Write an Article, Not a Book
Many writers jump right off the deep end and begin writing a book prematurely; well before even grasping the basic concepts of writing effectively. Taking baby steps is key to becoming a good writer! You wouldn't go surfing without a surfboard, would you? An amateur writer, in the infancy stages of their writing career, is simply not equipped to write a book right out of the gate.
Instead, reach out to magazines and newspapers and pitch an article idea. Once a pitch is accepted, write it and submit it on time. By having that one published article under your belt, you can use it as a catalyst to approach another publication to pitch a whole new piece. Over time, you'll build up a portfolio of your work which can be used to pitch a book manuscript to a publishing house down the road.
Some books that will help you get writing:
7.) Create a Portfolio
Create an online portfolio complete with a headshot, contact info, and plenty of writing samples of your work. Make sure to highlight all of the different types of writing you've done whether blog posts, published articles, and everything else in between!
One of the best apps for building a stunning portfolio that is designed to impress potential clients is Contently [contently.com]. It gives you all of the tools you need to make a fabulous first impression and can be updated at your convenience so that clients can get a current view of your published works.
Additional Resources: Watch this video to LEARN how to make your own portfolio: https://cutt.ly/Uyb6iEv
8.) Take a Writing Course, or Two!
Writing courses are worth their weight in gold! However, you have to be able to weed out the good from the bad. Most writing courses have a 5 star-rating system, read through them, and find courses that others have benefitted from. Select courses that will help supplement what you're already doing so that you can be the best writer you can be! A few top writing courses are:
How to Become an Exceptional Writer- Learn the ins and outs of writing from a seasoned expert who has mastered all the writing tips and strategies to help you perfect your craft.
Grammar and Punctuation – Make sense of grammar and punctuation once and for all. This essential class will teach you lifelong rules that will serve you well as a writer.
How to Edit Writing to Perfection– An article is never ready until it's been edited for content correction, style, organization, flow and so much more. Learn how to edit your own manuscripts and articles so you won't have to invest in a pricey editor of your own.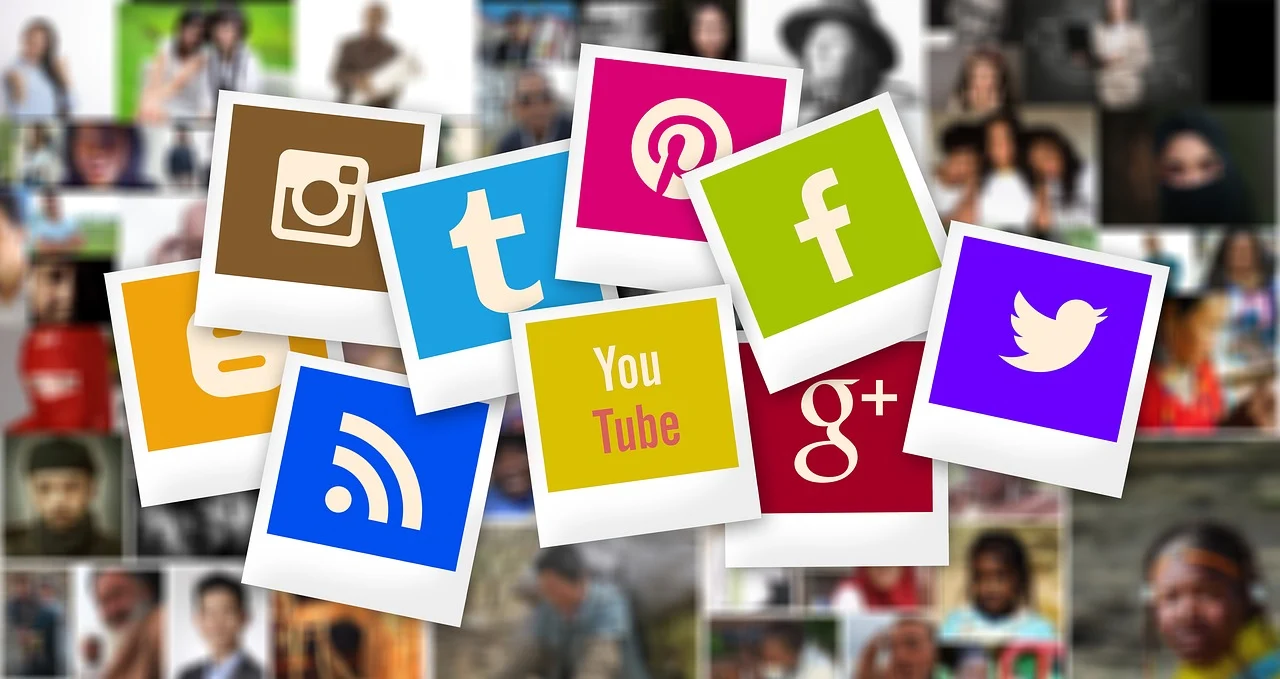 Image Credit: Pixabay
9.) Network with Other Writers
Social media is one of the best places to network with other writers. Facebook, Instagram, Twitter, and LinkedIn are definitely places you want to be. Set up a profile if you haven't already and make it crystal clear that you're a writer and link back to your personal website or portfolio. Not only will you garner some much-needed support from a group of your peers but you also be able to even possibly take on jobs that another writer, for example, can't add to their current workload.
Writer's workshops and literary events are other great places to network with other writers.
10.) Don't Give Up
You'll be surprised how many naysayers you'll run into who will try to dissuade you from becoming a writer for a litany of reasons, and not one of them has anything to do with you! And while you don't want to quit your day job yet, you do want to equip yourself with everything you need to fulfill your writing endeavours. Build the writing career of your dreams by obtaining a writing degree and take advantage of a diverse assortment of high-paying career paths.
Need more information? Check out our "Top 10 FAQs on How to Become a Good Writer" below:
What makes a good writer?
A: In many ways, writing is an innate skill that people are born with, especially those who have an interest in storytelling. However, it can also be learned over time to perfect the craft.
What are strong writing skills?
A: Strong writing skills are a combination of effective communication, grammar, punctuation and editing.
What are the 5 stages of writing?
A: Brainstorming, Research, Prewriting, First Draft, Editing, Publishing
Why is it important to identify the purpose of your message before you start writing?
A: It's critical to identify the purpose of your message before you start writing so that you can effectively inform, entertain or persuade readers – according to your goal.
How do I know if I am a good writer?
A: You'll be able to tell that you're a good writer based on the feedback you get from your editor, peers and even readers. The better you get, the more work you'll find!
Can reading help you write better?
A: Absolutely! By reading, you can easily identify the structure specific writers use and even hone your own to increase productivity once your own writing career takes off.
How do you gain experience in writing?
A: Practice, practice and more practice! It really is that simple.
How do I start a writing career?
A: You start by pitching an article idea to a newspaper or magazine. Once accepted, write it and wait for it to be published. Use that first published piece to get more work. Before you know it, your writing career will bloom!
Can anyone be an author?
A: Not necessarily. In the words of Jack Kerouac "Writers are made, for anybody who isn't illiterate can write; but geniuses of the writing art like Melville, Whitman or Thoreau are born."
How much money does an author make per book?
A: It really depends on the genre. Most authors earn between $5,000-$10,000 per book unless the book really is a hit and then it can earn six figures or more.